Kate is a talented and versatile Journalist and Presenter. As a Journalist she became the youngest ever editor of SMASH HITS MAGAZINE in 1995. She has written regularly for the Daily and Sunday Mirror, the Sunday Times and was contributing editor for Marie Claire magazine.
Kate's presenting credits feature some of the most high-profile programmes on British television including TOP OF THE POPS, HOLIDAY, POP IDOL EXTRA, THE ROYAL VARIETY PERFORMANCE, THE ONE SHOW, COMIC RELIEF and THE BRITS. She presented the first three series of ITV'S THE X FACTOR and a Celebrity Series. Her other shows have included LOOSE WOMEN, ANOREXIA – MY SECRET PAST and a number of years hosting the STRICTLY COME DANCING live tour.
She regularly appeared on BBC Radio 2, including creating and hosting several series of PAPER CUTS and LINE OF ENQUIRY and in 2022 started her own weekly Saturday night show on Greatest Hits Radio. She has also taken the helm of the Smash Hits Show on Sunday nights. Her hugely successful podcast WHITE WINE QUESTION TIME is now in it's 4th year with over 4 Million downloads and she hosts THE ROYAL BEAT which goes to 55 Million homes in the US alonem as well as on Amazon Prime.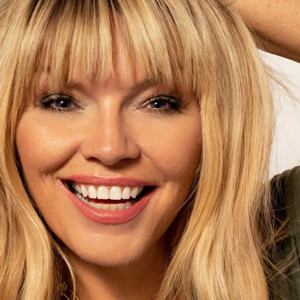 A huge congratulations to all our Team Pangolin radio hosts and DJs – some very, very exciting RAJAR figures released today 📻 🎉
And don't forget to check out everyone live on the airwaves, every week ➡️
👉 Andy Goldstein (@andygoldstein05) on @talksport Drive, weekdays 4-7pm
👉 Charlie Hedges (@charliehedgesdj) on @bbcradio1 with Dance Anthems on Saturdays 4-7pm, and her weekday show with Rickie & Melvin (plus Live Lounge) from 10:30am
👉 Dave Berry (@dave_berry_insta)'s Breakfast Show on @absoluteradio, weekdays 6-10am
👉 Jenny Powell (@jennypowelltv)'s Breakfast Club on @greatesthitsuk, Saturdays and Sundays 6-10am
👉 Kate Thornton (@thekatethornton) Saturday nights on @greatesthitsuk 7-10pm, and her new show, The Smash Hits Years every Sunday 5-7pm